Electrical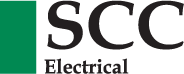 ESA/ECRA #7013910
---
Electrical Repair and Install
Triple Tech's Electrical division offers a full line of Residential, Commercial, and Industrial services. Whatever your electrical needs we have a solution.
Residential Services:
Service Upgrades
Overhead and underground upgrades from 100 to 200 amps Panel changes from fuses to breakers

Additions and Alterations
Sunrooms, Basement Renovations, Home Offices Kitchen renovations and specialty lighting Pool, Spa and hot tub wiring Outdoor security lighting, ceiling fans, pot lights Aluminum wire inspection and repair Partial or whole home rewiring

Specialty services
Whole home gas or propane Generator installations Generator annual maintenance service Temporary site Services

New Homes
Complete new home services from electrical design layout and permit acquisition all the way to completion and final ESA final inspection.
Commercial Services:
Lighting
Overhead and underground upgrades from 100 to 200 amps Panel changes from fuses to breakers

Additions and Alterations
Appliance and Equipment connection, Complete new builds
Industrial Services:
Service upgrades, Lighting Upgrades, Equipment Installation, New builds
Generac Generators:
We are an authorized Generac dealer. All of our technicians are factory trained and we are certified to install and work on warranty and repairs of Generac products.
HOME STANDBY GENERATORS
A permanently installed Generac home backup generator protects your home automatically. It runs on natural gas or liquid propane (LP) fuel, and sits outside just like a central air conditioning unit. A home backup generator delivers power directly to your home's electrical system, backing up your entire home or just the most essential items.

CLEAN ENERGY
With rising energy costs and environmental threats looming over your head, it may seem like there's no relief in sight. What you need is a solution that will help you save money, keep your home safe and reduce your carbon footprint.

TRANSFER SWITCHES
Generac transfer switches make it possible to switch between utility and generator power. Depending upon the application, the transfer switch will either work automatically or manually.

BUSINESS STANDBY
Generac offers a variety of small business power solutionsfrom easy to maintain small kW natural gas generators ideal for convenience stores, warehouses, and officesto large multi-megawatt paralleled solutions to ensure that your larger business runs smoothly.
Emergency service: